The Mindful Origami Blog
Friday 26th Feburary 2016
Some interesting news! we had our first interest for a translation of the book into Dutch!
---
Monday 8th Feburary 2016
Happy Chinese New year!
The book was sent to the printers today! hurray!
I think it's quite auspicious that the book went into to production for the New year maybe i should have included a monkey in the book?
---
Friday 19th December 2015
Just finished correcting the first set of edits from the book team and things are looking good.
I havealso just posted the first video on to the website.
By the new year I should have at least 6 of the videos online.
Please note that not all the models from the book will be posted online only the traditional models.
My own designs will only have partial vidoes uploaded and usually will start halfway through.
---
Saturday 28th November 2015
The Mindful Origami website is up!
it is still in construction but all the main headings are there.
Over the next month I will start to fill it with more content.
---
Friday 27th November 2015
Decided to print out a hard copy of the entire draft.
Think this will make a nice momento for the kids.
Also decided to colour in some CP's and fold them.
Here have a look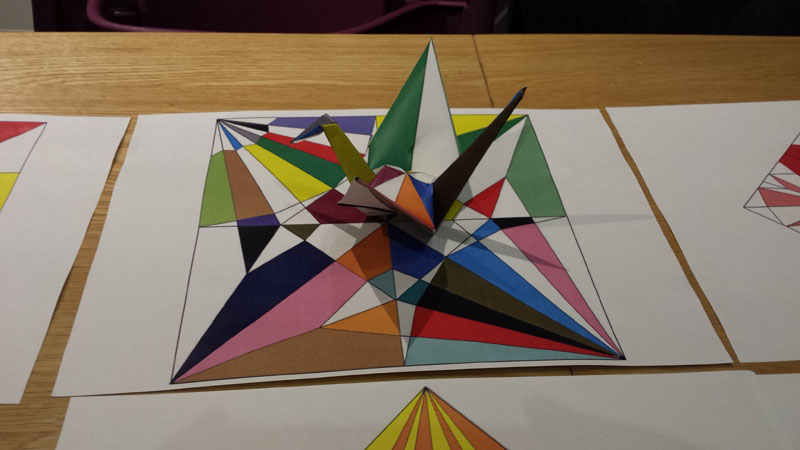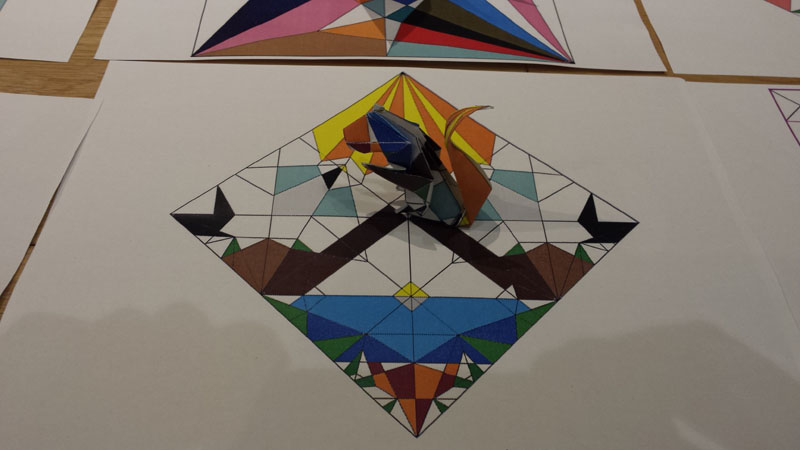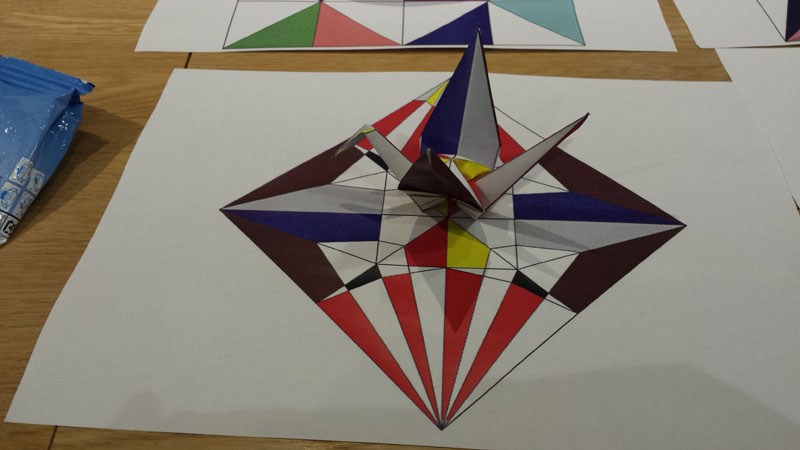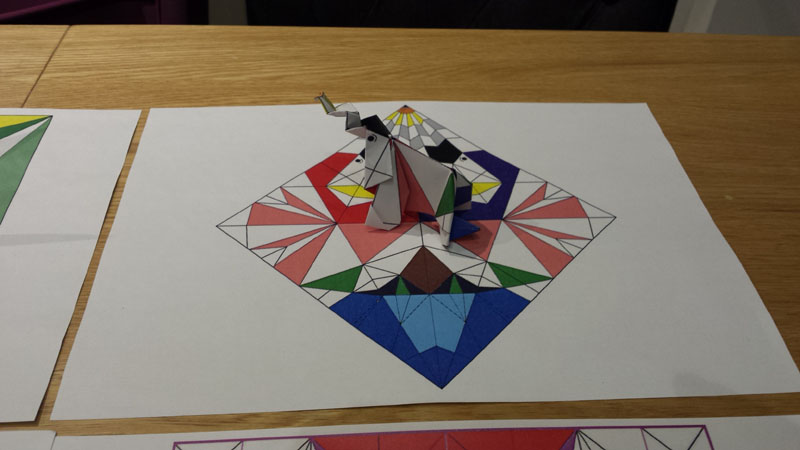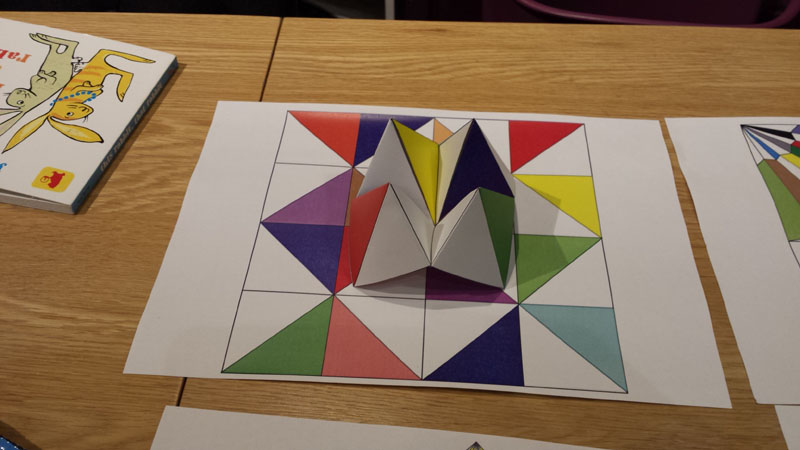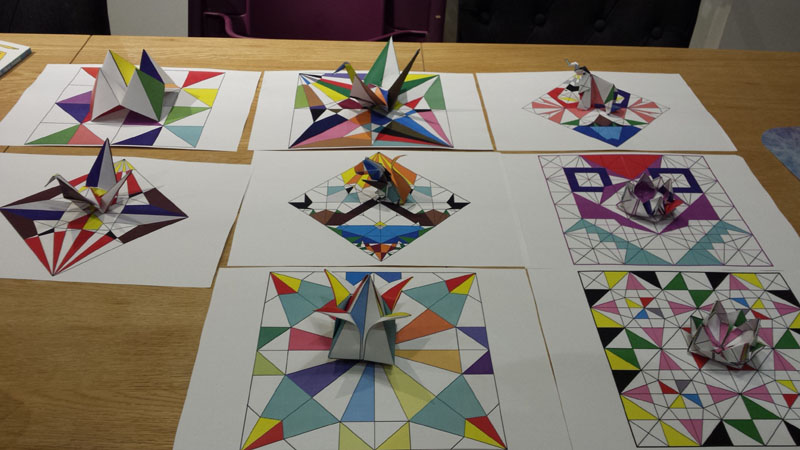 ---
Tuesday 24th November 2015
Hurray!! That it I submitted the last set of diagrams.
Can't beleive it has only been 8 weeks since I began writing the book and now I have completed everything!
Now it's time for the yellow kite team to do their magic!
---
Monday 23rd November 2015
Ran another workshop for the Yellow kite team this time did the team building exercise I think they enjoyed that.
---
Friday 20th November 2015
Imogen has completed another chapter and it is reading much better now.
I have also pretty mchcompleted all the diagrams now have to make the crease patterns
---
Monday 16th Novemeber 2015
I actually found a couple of other mindful related origami books due to be published next April.
They are a modular origami book an an origami book with paper you can colour in.
Not quite the same as my book but it's interesting to see that others are trying to bridge colouring in book and origami .
---
Saturday 14th November 2015
Very sad news about Paris. So pointless...
---
Thursday 12th November 2015
Today I ran the first ever Mindful origami workshop forthe yellow kite publicity team.
We had about 20 people and over the course of an hour I taught them a t-shirt, envelope and crane and also gave a presentation on mindFOLDness
I think everyone enjoyed I and they loved the term #mindFOLDness
We were thinking of finding someoen famous to write a endorsement for the book.
They said David Nicholls was an origami fan so they are going to investigate whether he would like to write one.
I suggested Kirstie Alsopp as she is the UK's current arts and craft queen.
---
Tuesday 10th November 2015
Shared some of the videojug origami videos with Liz. She said they will need it for publicity.
Will have to record vidoes of all the models and stick them on to youtube. Won't thave time to do those until xmas I think.
I applied to trademark MindFOLDness® and we got it!
---
Thursday 5th November 2015
So had a lovely meeting with Liz, Imogen and Lucy.
I think we are all on the same page. They made a mockup of the tulip chapter and it looks pretty good.
I took it home to show Carmen and I have two reservations.
First images are hand drawn and without shading, I wonder if the drawning will be clear enough for the reader to understand?
Also Carmen read the text and said she had to read it three times before she understood it!
It is currently very wordysounds like pride and prejudice definitely need to lighten the tone.
Had a cheap thrill today. I was checking in at reception at the book publishers and receptionist asked "are you an author?"
I hesitated for a while before responding with a suprised "yes... yes I am."
The other receptionist just laughed and said "yes be proud of it!"
---
Wednesday 4th November 2015
The contract has been signed and sent back.
I am an official author!
---
Tuesday 3rd November 2015
You know writing a book doesn't seem that diffcult especially when their is a book editor to help me.
Most of the text has been formulated just need to refine it. I think i will hold on to the chapter text until after our meeting as Imogen will have reworked the tulip chapter.
I be interesting to see how much she changes it
I have also started to create the diagrams.
My deadline is the end of the month!!! going to have to pull a lot of late nights i think.
They asked for a photo for my biography.
Got out the 60D and tripod out, spent half an hour taking shots and then photoshopping it.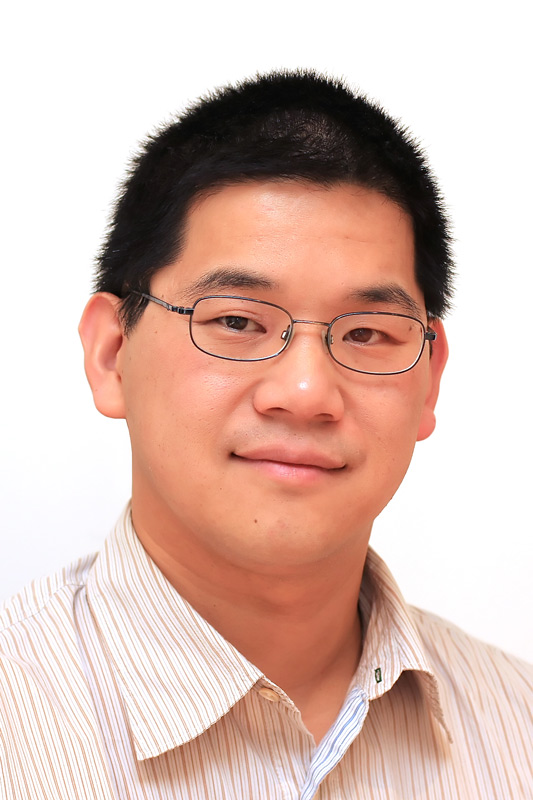 ---
Friday 30th October 2015
Hehe! had to write my biography
Samuel Tsang is a London-based origami teacher.
He has folded origami since a child and has been teaching professionally since 2003.
During that time he has introduced origami to thousands of students in corporate team building and public workshops.
Sam has worked with over 100 companies including some of the world's top internet and luxury good brands.
He specialises in making beautiful bespoke origami first anniversary bouquets out of paper and undertakes commissions from private individuals and businesses.
He was also the main organiser for the Guinness World Record for the largest display of origami elephants that is permanently displayed at ZSL Whipsnade Zoo.
He lives with his wife and two daughters in a house full of origami.
---
Tuesday 27th October 2015
Just sent through the entire intro section and a full chapter.
I am actually very surprised that no one has actually dictated what I had to write! I've been given complete free reign to write what I want :)
It still feel slightly surreal. IT geek with a origami hobby accidentally becomes an origami book author. :)
Well the wife is happy!
We/she cameup with a brilliant brand name MindFOLDness!!
I immediately bought the domain names for mindfulorigami.com and mindFOLDness.com
I also set facebook, twitter and instagram for thsoe two names.
I am seriously considering trademarking mindFOLDness will ave to research how much it costs to do that.

Well think I am half way through the writing. I have about 20 models selected but thnk only 16 will make the cut in this book.
The rest will have to wait until book 2.
Oh yeah it's a two book deal!
---
Thursday 22nd October 2015
The final few niggles in the contract have been ironed out and we are good for signing!
We also have a book editor Imogen Fortes , book designer Lucy Gowan and illustrator Ricard Gowan.
They want me to send them a full completed chapter so they can begin work on the design and layout.
---
Thursday 15th October 2015
Liz just asked me how many illustrations we would need in the book?
errrr.....no idea! I still haven't decided on which models to include.
Currently I have selected three models and written the intro section and the chapters.
Naturally Sadako and the paper cranes is in there.
Also found that Mindfulness and origami in Japan both can trace their roots to Buddhism.

---
Friday 9th October 2015
Here's some of the models I made for the rights team to take to Frankfurt.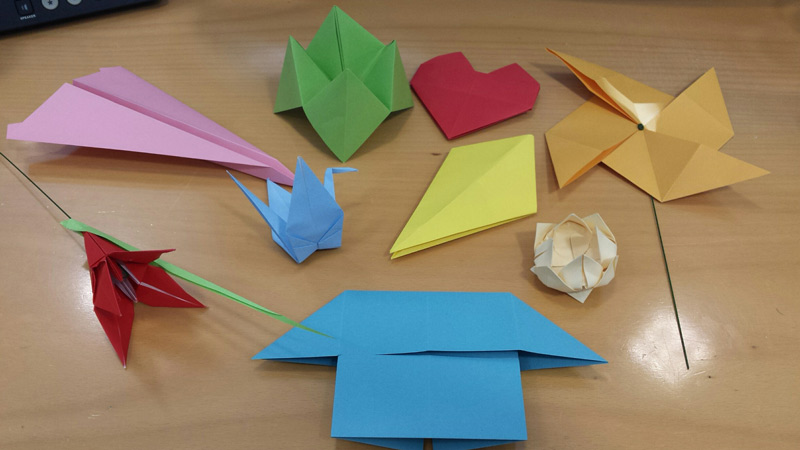 And here is a yellow kite for yellow kite books.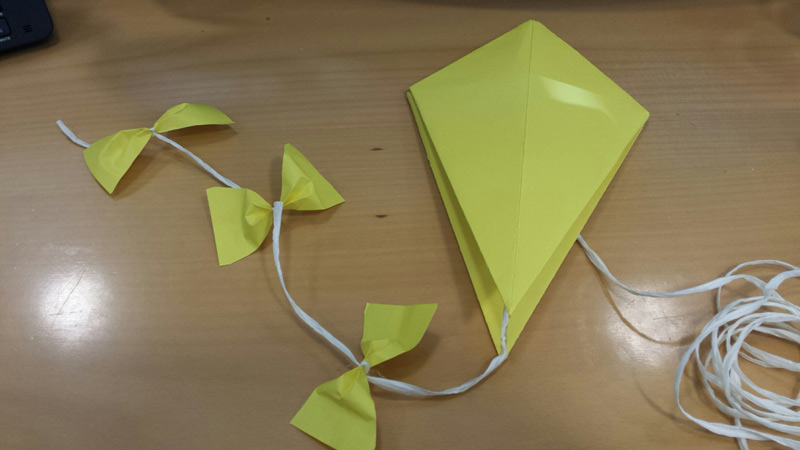 I was reading an article about the Frankfurt book fair. I had preconceptions that it would be glamours like the Cannes film festival
but the journalist says it is just a boring but busy trade fair.
I also offered to run an origami workshop for the staff at Yellowkite think it would be good to meet the team and to teach them about Mindful Origami, that's the name of the book .
---
Wednesday 30th September 2015
After a few days of email ping pong concerning the details of the contract we have finalised it!
Liz wants me to prep some models or the rights team to take to the Frankfut book fair!
She has also written a crib sheet for the rights teams to take with them.
Check it out!
Looks like yours truly will be a published author.
The Book of Mindful Origami
Fold paper, unfold your mind
Samuel Tsang
Yellow Kite, PB, £9.99
March 2016
120pp, of which approx. 24pp are
perforated and can be torn out and folded
Soothe stress and find a moment of calm with the next trend
after colouring in: mindful origami.
Origami has been shown to aid relaxation, concentration, hand eye co-ordination and memory, and what's more, it does not require complicated tools or materials to perform. All you need is a piece of paper and some focused thought, and the results can be enjoyed almost immediately. In this beautifully designed book, with clear step-by-step instructions, you will learn how to make 16 inspirational models that you can display on your desk, your windowsill, or your mantelpiece, or give to somebody as a gift.
Every day millions of us sit in front of a computer screen tapping away at a keyboard and don't create anything real. Undertaking an origami project is a chance to get creative and make something tangible; turning a piece of paper into a 3D sculpture is a meditative journey that instils in us a sense of pride, competence and accomplishment. As we slow down and start to fold paper, which is so beautifully tactile, so we start to unfold our minds. Worries and troubles float away as we start to fold and follow the instructions, fully focused on the task at hand, able to mindfully contemplate our intentions, hopes and dreams.
Why not sit with a friend or a child and fold together? Like colouring in, origami is a wonderful shared pursuit – as you get into it and find 'flow', time is suspended and as you discover the art of origami, so you start to lead a more authentic, simple and calmer life.
'The journey of mindful origami begins with a simple fold'
The book features:
- 16 simple origami models with beautiful step by step illustrations for each
- Inspirational and poignant quotes to accompany each step of your origami journey
- Perforated tear-out pages at the end of the book to get you started!

---
Thursday 24th Septmeber 2015
Wow! they have offered me a book contract!
didn't expect that so quickly!
guess I have to dig through the legalese tonight.
I spent the entire day at work googling new author information and book contract advice!
---
Wednesday 9th September 2015
I had a lovely meeting with Liz Gough the publisher and Rebecca Mundy.
Had a pretty good discussion about how to make origami appealing to the mindful colouring book audience.
I showed them the crease patterns that I coloured in like Sarah Morris's origami collection.
I told them the story of Sadako Sasaki and the thousand cranes and gave them a quick origami lesson.
They have asked me to go away and write a few more passages and submit them for consideration.

---
Wednesday 2nd September 2015
Well that was interesting! I just had an email from a book publishing company calledYellowkitebooks.
They want to chat to me about writing an origami book!
Have a meeting arrange next week.
Better do some folding and prepare some ideas for them.
---
Friday 17th April 2015
Emma Cook editor of the guardian Do Something wrote an article about origami.
She thinks it could be the next big mindfulness trend to follow in the footsteps of the adult colouring books.
http://www.theguardian.com/lifeandstyle/2015/apr/16/childs-play-origami-colouring-in
---


Text copyright © 2016 Samuel Tsang. Illustration copyright © 2016 Samuel Tsang. Photography copyright © 2016 Samuel Tsang.
All rights reserved.

WARNING: All pictures, code, media, logos, photographs and text are copyrighted and may not be reproduced, transmitted
or broadcasted in any form or used for any purpose without written permission from the owner.